Zhungeer Energy Group welcomed the first 300-plus tourists looking for industrial attractions during the May Day holiday. The tourists visited the company's open-pit coal mine exhibition hall, Heidaigou observation deck and the maintenance center.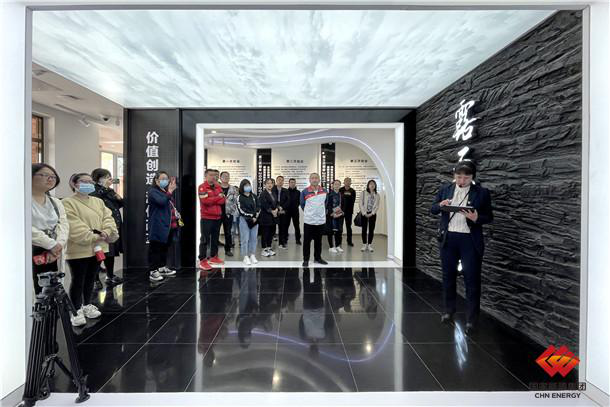 Tourists visit Zhungeer Energy's exhibition hall featuring its open-pit coal mine.
Tourists on the observation deck.
In the exhibition hall, tourists learned about the formation of coal resources in Jungar and the Zhungeer Energy's history, corporate culture, geologic structure, mining techniques and inputs in afforestation and ecological agriculture and herding from a three-dimensional film titled Impression on Open-pit Coal Mine, and guide's explanation. Another trailer named Impression on Jungar introduced the political, economic and cultural development in the Jungar Banner. In the maintenance center, tourists learned about the 930E truck and experience it at the cockpit. On the observation deck, tourists watched coal mining operations via a telescope and also learned about the storage method and amount as well as the operation of various mining devices in the company.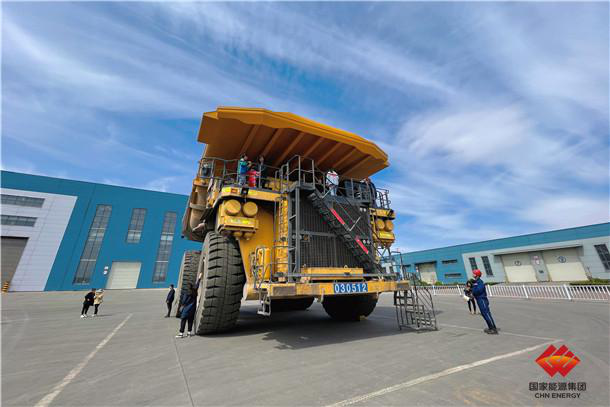 Tourists take a ride on the 930E truck.
Zhungeer Energy boasts two large-scale open-pit coal mines, unique resources for developing industrial tourism. The tour offered tourists an experience to learn about the company's production procedure, cutting-edge techniques and corporate culture, and enjoy the beauty of the combining human industrial activities with nature. Tourists also marveled at the company's industrial scale, development history, and performance in corporate social responsibility.