Author:
Chen Lu, Wu Lianpeng
Source:
Xinshuo Railway Co., Ltd.
Pubdate:
2021-04-30
Font size:【L M S】
Recently, two Type GCD-1000 Rail Cars newly purchased by Xinshuo Railway Co., Ltd. were put on line for trial operation.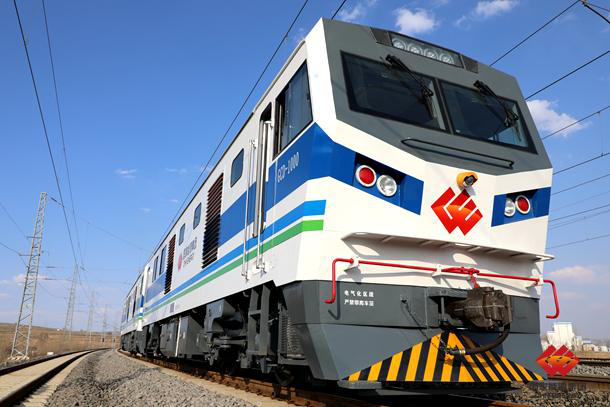 A Type GCD-1000 Rail Car on trial operation.
As the most powerful electric-driven rail car with the most advanced technology in China, the vehicle features advantages such as low maintenance, low operation cost, high transmission efficiency, strong tractive force, easy operation and environmental friendliness. The industrial frequency power generation function and an auxiliary power supply device, alongside the resistance braking function, allow the rail car to roll down a long ramp at a higher speed for a long while with the minimum use of air braking, so as to greatly reduce the wear and tear of the brake shoes and wheels and enhance the safety of traffic while increasing the utilization of the regular maintenance period.
Inspired by design concepts for railway passenger cars, the vehicle is also equipped with kitchen, lounge, sleeper and toolbox to provide a comfortable working environment for the driver and the crew. The windshield of the driver's cabin is electrically heated and equipped with electric wipers to ensure a broad, bright view.