Baoshen Railway Group held an on-site conclusion meeting on the treatment of tunnel coal dust from April 7 to 9. During the meeting, it evaluated the spraying of dust suppressant and concluded that preliminary progress had been made in controlling coal dust in tunnels.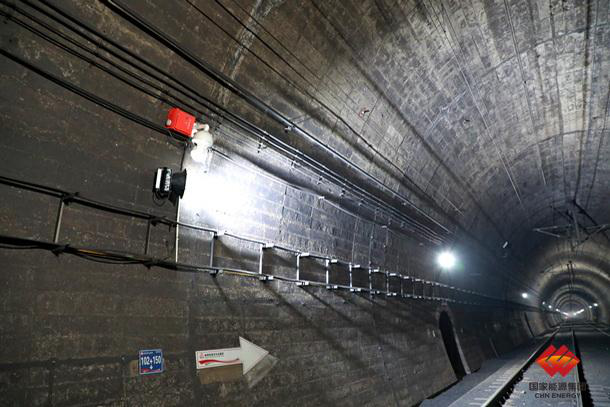 Coal dust monitoring equipment installed in the Huojialiang Tunnel along the Shenmu-Shuozhou Railway.
The treatment of coal dust in tunnels remains a priority and a hard problem in ensuring railway transportation safety. The company has been paying high attention to the issue and included it in the 2021 agenda of major safety hazards rectification. It set up a steering group for the rectification headed by the company's general manager. Related deputy general manager worked as deputy chief of the steering group. In the early stage, a treatment plan was made based on analysis and discussion on the tunnel coal dust problem through on-site inspections and symposiums. Specific requirements and targets were made. The work flow for clearing coal dust in tunnels was proposed and quality supervision and management of dust suppressant spraying was also strengthened.
The company carried out a comprehensive check covering the record of dust suppressant spraying, product quality, solution making equipment, detection equipment, fixed spraying locations and mobile spraying equipment. The focus was set on the management, equipment and facilities, the making of dust suppressant, the quality of spraying, operation environment and personnel qualification. Through spot checks, the working group delved into the root reasons and raised requirements and measures for rectification. A tracking system for inspection was put in place. Coal dust monitoring devices have been installed in Huojialiang Tunnel to find the source of responsible vehicles.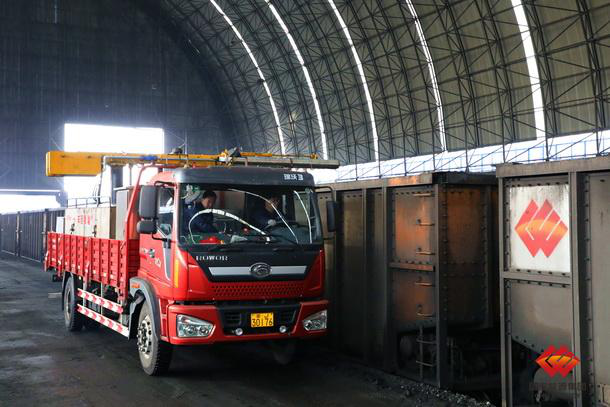 A remodeled vehicle is spraying dust suppressants.
Currently, the company made key progress in remodeling loading hoppers, making suppressant solutions, remodeling spraying devices, adjusting the viscosity of dust suppressant, connecting with videos of spraying, and running a mobile video surveillance system for spraying vehicles. Coal dust pollution in major tunnels has been brought under control.